Local Links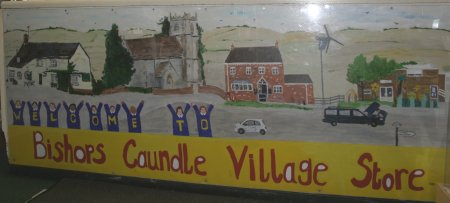 Our Community Mural
Local places of interest
The village, as well as boasting a well-stocked store, also has places of interest, services and activities:
About the village
Bishops Caundle is a very old village. The derivation of its name is lost in the mists of time. The name "Caundle" crops up in a number of villages nearby and it is believed that "Bishops" is somehow linked to the diocese of Salisbury. If you have any further information we would be pleased to include it here.
This is an entry for Bishops Caundle on wikimedia. The photos of the shop are quite old having been taken when the shop was privately owned.